Recently, we've tackled the predictions experts have for the housing market in 2018. But how are these projections manifested in figures?
We've gathered data from reputed housing sources to give you a glimpse of this phase of transition as the market sets the table for a new year.
A Pitch in Sales
Years after the doom of the last housing crisis, the US housing market has gradually – but successfully recovered from the sales downturn in 2008. Per a report from the National Association of Realtors (NAR), November's sales of previously owned homes has climbed to its highest in over a decade. This is well above what the experts estimate.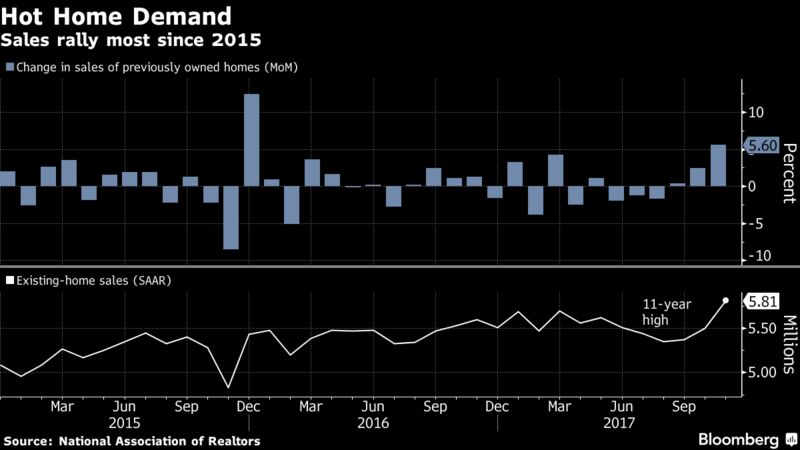 NAR's report also showed that the sales are fueled by demand for high-value homes and properties, with advances notably including purchases of larger single-family homes and condominiums.
November's record also reached historic highs for new home sales with the highest jump since 1992.
Find a lender today.
Supply Remains Tight
One of the highlights of the predictions for 2018 is the increase in available housing. Inventory has been squeezed tight for almost two years in a row, thanks to high labor and overall construction cost. Coupled with the surge in demand, the pressure of the situation is enough to raise home prices to insane levels.
But will it really get better as projected? Experts say so but not the data – so far.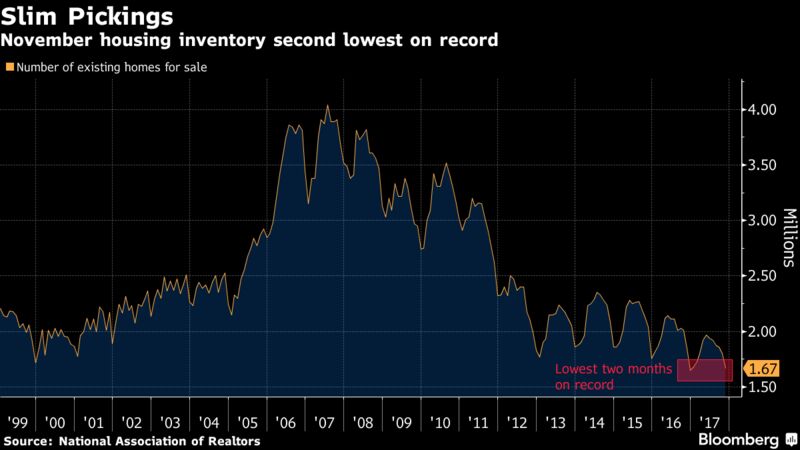 In fact, the current number of existing properties for sale are just slightly over their all-time low. Will its trajectory change in the next couple of months to reflect expert projections or do we have to wait some more?
Builders are Confident
The National Association of Home Builders' measure of builder confidence revealed that homebuilders haven't been this enthusiastic in 18 years. So perhaps the housing inventory situation can be ironed out, just like the experts foretold. Home developers are reportedly investing in single-family homes. In fact, the record for a single-family home starts last month reached the strongest in ten years and building applications reached a pace unseen since August 2007.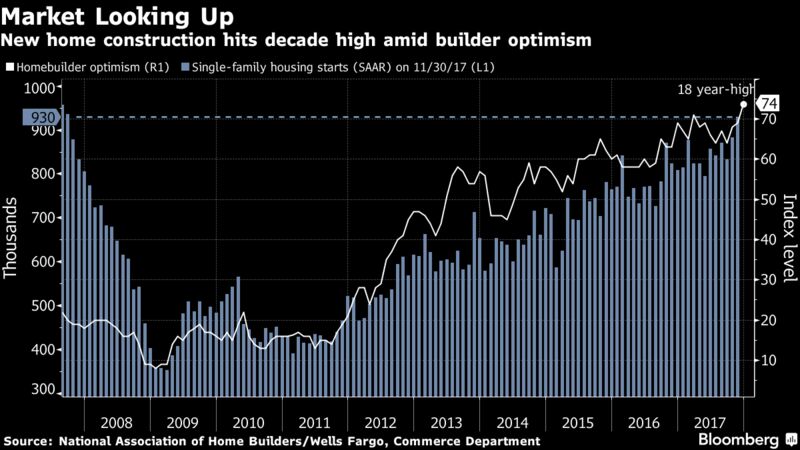 Get today's mortgage rates.
Continued Home Price Increase
Economists and housing market analysts predict that although prices would still continue its march forward, it won't be at at the pace it's currently going. The price increases are also said to be necessary to offset the tight inventory effect as it would encourage current homeowners to list their homes in the market.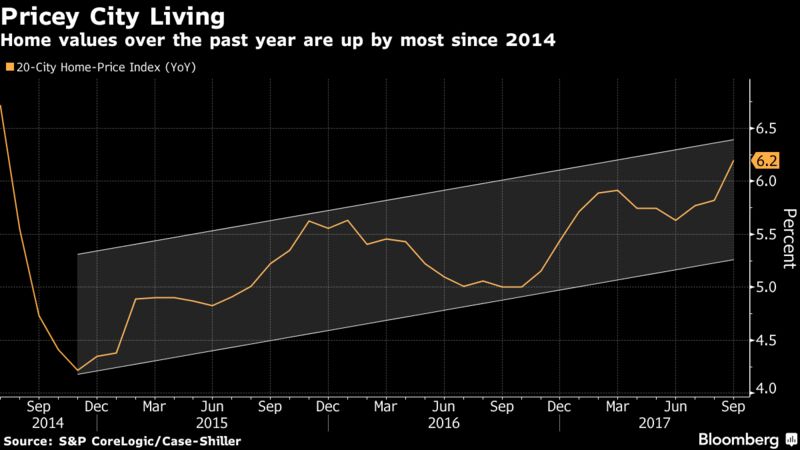 The tax reform is also another factor that is seen to potentially create an impact on the housing market in 2018. Some experts fear that limitations on mortgage interest deductions could result in more homeowners not itemizing their deductions or seeing the deductions per se as less of an incentive when buying a home.
And given that the upper end of the market is the major driver in home sale increases, new tax laws could mostly impact those high-end buyers.
"Some house hunters – particularly wealthy buyers – will see an increase in after-tax income making an already tough housing market even more competitive," says senior economist at real estate site realtor.com, Joseph Kirchner.
"This increased demand could drive prices up even higher than they are already. And changes in the deductibility of mortgage interest and state and local taxes could cause challenges for many homeowners," he adds.
Click to See the Latest Mortgage Rates»